Militants fired at Krasnogorovka restored the water supply, the city entered KORD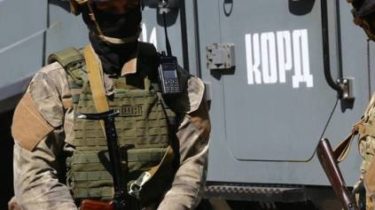 In Krasnogorovka of Donetsk region, which the militants "DPR" fired from "Gradov", fully restored the water supply.
About it on air of TV channel 112 Ukraine told the speaker of the state service for emergency situations in the field Veronica Bach.
According to her, the shelling damaged a water pipe with a diameter of 280 mm, which without water, there were 2 thousand people in the private residential sector, but as of 17 hours and water was restored. Now samotechny remains of the damaged sewage collector with a diameter of 560 mm.
Veronica Bach noted that in Krasnogorovka created the Commission on liquidation of consequences of attack, 30 rescuers and five units.
"Rescuers have disassembled blockages in the main building of the school №2. Also work at a place of pyrotechnics. However needs rosgarten staffs lifeguards for the needs of the civilian population", – said Veronica Bach.
The chief of police Donetsk oblast Vyacheslav Abroskin has said that the city has sent a special unit CORD. Special forces soldiers will assist local residents and strengthen the protection of public order and to protect administrative buildings destroyed.
"In the city among the population of panic. The situation is completely under control of the police and military," – said Abroskin.
Comments
comments