A lot of material, voice – Malo: the trial of Yanukovych, announced a break from being a lawyer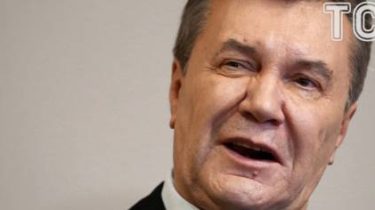 Obolonskiy district court of Kyiv has announced a break in the preparatory court hearing in the case of high treason pozbavlennya the title of President of Ukraine Viktor Yanukovych on June 16.
About it writes "Ukrainian truth".
This decision was made by the presiding judge Vladislav Devyatko. The lawyer Vitaly Serdyuk made motions, starting at 10 am and began to lose his voice.
"I would like to transfer. There is a need and the Prosecutor and the defense to rest. I insist on a break. Many materials, voice already a little", – he said.
Prosecutors insisted on the continuation of the hearing.
"The court understands the complexity of the case and difficulty of proof, so we understand you. The court sees that you lose the ability to speak," said the judge Devyatko to Serdyuk.
The court also wanted to announce a break until June 8th, however, Serdyuk asked to announce a break until June 16, because from 5 to 16 June in the country.
Ultimately, the court agreed with the arguments of counsel and scheduled the meeting for 9 a.m. June 16.
See also:
Protection of Yanukovych be taken to the court, Poroshenko, Turchinov and Yatsenyuk
Earlier, the court postponed the hearing on the case of treason Yanukovych at the end of may. Lawyers Yanukovych again gave time to study the Prosecutor's office materials.
On may 4 held the first hearing in the case against Viktor Yanukovych of treason. The defense asked the court to postpone the preparatory meeting, before the decision of the Appeal court to change jurisdiction of a case, but the request was denied. The court also allowed to organize a videoconference for the participation of Yanukovych at the next meeting. Protection deprived the title of President of Ukraine Viktor Yanukovych stated that his interrogation through a video conference should be organized under the procedure of international legal assistance. This option will make it impossible leveling the accusation testimony of Viktor Yanukovych".
Comments
comments