In Britain, a couple has sex right in the middle of a children's play Park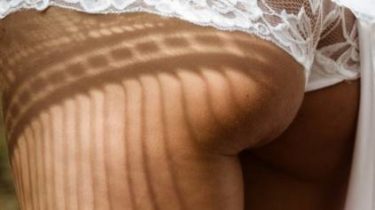 In the UK in Plymouth, naked couple had sex right in the middle of a children's play Park, where vacationing families. Reported by the Mirror.
So, discouraged parents trying to shut their kids eyes so they not see this action between two people. People called the police. It is not known if she was arrested offenders, however, according to witnesses, law enforcement officers in the car took two people.
See also:
In the United States have arrested a woman who gave 15-year-old $ 300 for sex
The incident occurred between the Park and the field, in the place which locals call the "secret garden" behind the fence. There often notice people who take drugs.
We will remind, earlier on one of the streets of the English town , a young couple engaged in passionate sex, and the only thing they were fenced off from people – it's the wall of one of the houses in Barnsley. An eyewitness of this scene was 31-year-old Briton Denzil Smith, who filmed it with the camera of your smartphone. While the couple enjoyed each other, Denzil commented on the action in the style of the transmission "Trends in the world of animals" by David Attenboro. A one-minute video immediately gained a large amount of feedback on Facebook, just a few hours it has gained thousands of likes and comments.
Comments
comments