Spring frosts destroyed a third of the harvest of fruits and berries. The Forecast Of Ministry Of Agrarian Policy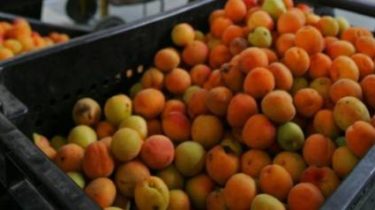 This year Ukrainian farmers will gather 29% less fruit and berry harvestthan previously planned – instead of 2 million 473 thousand tons will be 1 million 755 thousand tons. Reason – the April snow and may frosts during flowering and fruit formation.
The updated forecast was voiced by the Ministry of agrarian policy and food.
"The greatest damage suffered stone fruits – their forecasted harvest reduced from 292 to 476 thousand tons (39%). In the context of these crops, the largest yield is expected in apricot, peach and nectarine. It is planned to collect 33300 tons of apricot, 9700 tons of peach and nectarine (vs. expected 71 and 18 thousand tons respectively)," – said in the Ministry of agriculture.
The least harm to the bad weather caused the grapes or minus 13% yield (333 thousand tons instead of the previously projected 380 thousand tons).
In the agriculture Ministry said that "the may frosts did not significantly affect the condition of grain which is estimated as good and satisfactory".
Meanwhile, the first berries – strawberries and cherries – on the Ukrainian market is now selling space prices.
Comments
comments