Protection of Yanukovych be taken to the court, Poroshenko, Turchinov and Yatsenyuk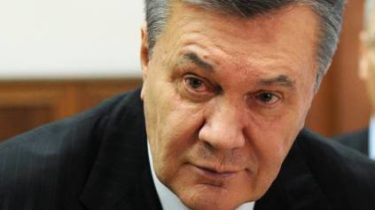 Lawyers deprived the title of President of Ukraine Viktor Yanukovych want the court questioned President Petro Poroshenko, the NSDC Secretary Oleksandr Turchynov and ex-the Prime Minister Arseniy Yatsenyuk.
This was stated by the lawyer Yanukovych Vitaliy Serdyuk, writes "Ukrainian truth".
"We plan to petition for the questioning of all top officials of this country, which took part in the events of February 2014… It Turchinov, Poroshenko, Yatsenyuk and others," he said.
In addition, the lawyer read a statement from Yanukovych, who says that he wants to participate in the trial, but on their own terms, and claims that he did not get a call from the Obolonskiy district court of Kiev, and he was not allowed the participation in the meeting via video link from the Rostov regional court.
See also:
The fact that Yanukovych in the Lutsenko and Avakov saw the pressure on judges
Earlier, the court postponed the hearing on the case of treason Yanukovych at the end of may. Lawyers Yanukovych again gave time to study the Prosecutor's office materials.
On may 4 held the first hearing in the case against Viktor Yanukovych of treason. The defense asked the court to postpone the preparatory meeting, before the decision of the Appeal court to change jurisdiction of a case, but the request was denied. The court also allowed to organize a videoconference for the participation of Yanukovych at the next meeting. Protection deprived the title of President of Ukraine Viktor Yanukovych stated that his interrogation through a video conference should be organized under the procedure of international legal assistance. This "will prevent the leveling of accusation testimony of Viktor Yanukovych".
Comments
comments