Omeljan called indicative prices for plane tickets the future of the Ukrainian low-cost airline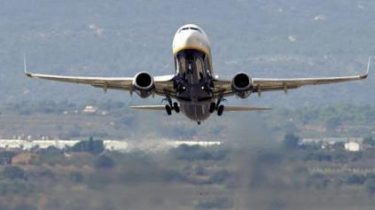 This year must register a new Ukrainian airline, which will be the first domestic low-cost airline. Tickets for internal flights will fluctuate within the range of 500-1000 USD.
This broadcast "5 channel" said Minister of infrastructure Vladimir Omelian.
"I hope that in the Ukraine it would have to be (tickets) 500-1000 UAH. In principle, it's real," said Omeljan.
New loukoster will be with foreign capital.
"It will be foreign capital, but 51% of shares will belong to the Ukrainians, what kind of partner they (the foreign company) will choose for myself of course, because this is a prerequisite to ensure the company had the right to operate domestic flights within Ukraine. Negotiations are successful. I hope we have the chance to legally the company was registered this year may began flights in Ukraine and beyond," said the Minister.
As we have already held talks with representatives of the Irish low cost airline Ryanair. Agreed to start two months ahead of scheduled time flights from Kiev and Lviv to London. The airline will fly through the airport "Borispol".
Comments
comments