The response to the meeting of Putin and Macron and Instagram 3-year-old model, which copies the stars. Trends Network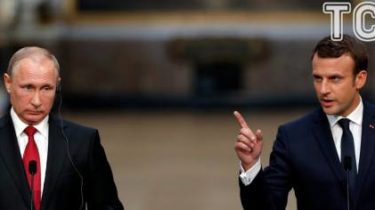 Team TSN.ia daily brings readers the major trends of social networking – the key discussion topics of users, jokes, funny fotozhaby and most popular videos of the last days.
Today, may 30, the network continued to discuss the first meeting of Russian President Vladimir Putin and French leader Emmanuel Macron.
Users signed up to Instagram page a 3-year-old model, which parodies famous stars.
Also, users admired the video with the elephants, who rushed to rejoice the rescued elephant.
Comments
comments