Russian VTB has estimated a huge loss in case of closing of its two banks in Ukraine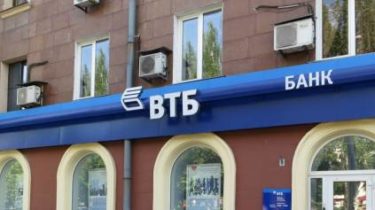 Russian banking group VTB is looking for ways out of the Ukrainian market. Here the structure operates two subsidiary banks VTB and "BM Bank" (got after the purchase of "Bank of Moscow"). One scenario is closure of business, which will cause VTB losses in sales of property and Bank assets at 25-27 billion rubles.
In an interview with the Financial Times said the head of VTB Andrey Kostin, reports "Interfax".
The desire to sell VTB Bank in Ukraine the group said a year ago, in may. However, in June suspended the search for buyers. Talk about leaving the group from the Ukrainian market resumed in March 2017, after Kiev had imposed sanctions against subsidiaries of the banks with Russian state capital. Introduced a year restrictions forbid them to perform any financial transactions in favour of the parent structures, but does not prohibit their sale.
In VTB say that they found potential buyers. However, the agreement, according to Kostin, was disrupted because of the position of the NBU.
"We had a lot of problems. They (activists) are throwing stones, demonstrating, threatening people. We are ready to close (a business), but it will take perhaps another year," – said the head of VTB.
Kostin added that the Bank has already reserved 70% of the portfolio Ukrainian credit and may lose 25-27 billion roubles in case of realization of scenario in which subsidiary banks in Ukraine will be closed.
In March of this year the first Deputy head of VTB Yuri Soloviev was assessed losses of group VTB in case of realization of a negative scenario in relation to the Ukrainian "daughters" of 10-20 billion rubles.
We will remind, potential buyers have found "the savings Bank" and "Prominvestbank". Now the documents agreed in the national Bank.
Comments
comments