SAP has announced the transfer of the case to the court Onishchenko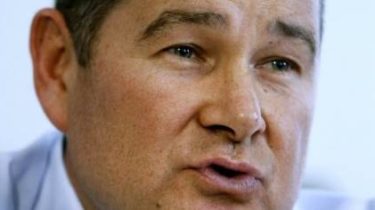 On Tuesday morning, may 30, the indictment in the"gas case" will be sent to court for consideration on the merits.
This was stated by the press service of the Specialized anti-corruption Prosecutor's office.
The Agency notes that on Monday we completed the presentation of indictments of eight suspects and their defenders in this case.
The suspect was charged with offenses under seven articles of the Criminal code of Ukraine. In particular, the participation in a criminal organization created by the people's Deputy Oleksandr Onishchenko for the purpose of committing serious and particularly serious crimes, the laundering of proceeds of crime, mortgage foreclosures and other.
See also:
Business Onishchenko: NABU turned to other foreign partners after the failure of Interpol in the search for MP
One of the members of the criminal organization, V. Lean, the role of the organizer in part of a criminal organization.
In the SAP report that in the "gas case" there are still nine suspects who are wanted, including himself Onishchenko. The anti-corruption Prosecutor's office in the near future will be to apply for a special pre-trial investigation in respect of wanted persons.
We will remind, Alexander Onishchenko suspected of organizing schemes to embezzlement of funds during the extraction and sale of natural gas within the framework of joint operation agreements with PJSC "Ukrgasdobycha", which was caused to the state damage for the sum about 3 billion UAH.
5 July 2016 the Verkhovna Rada of Ukraine gave consent to bringing him to justice, detention and arrest. However, on the eve of the vote, taking advantage of the status of MP, Onishchenko left the territory of the state.
On 27 July the Prosecutor General of Ukraine signed the message on suspicion to the people's Deputy. 8 August was declared national search. According to latest information he is in London. A few days later he wrote in his Facebook that for the British jurisdiction in the GPU there is little justification for his extradition to Ukraine. Meanwhile, the people's Deputy-the fugitive arrested property at 700 million hryvnia , and promise soon to declare the international wanted list.
Comments
comments