The Kremlin dirty tricks at every step. Poroshenko explained why he delayed the ratification of the agreement with the EU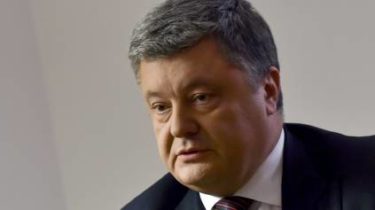 The President of Ukraine Petro Poroshenko congratulated Ukrainians with the fact that the Dutch Senate voted for the Association Agreement EU-Ukraine.
"Only the Senate of the Kingdom of the Netherlands ratified the Association Agreement between Ukraine and the EU!", – said the Ukrainian leader.
According to him, the Ukrainian the way for ratification of a crucial agreement was heavier than expected.
"Because the Kremlin is affected by chronic Ukrainophobia, was messing with us at every step. He used all available resources: money, propaganda, lies, intrigue, intelligence structures, groups of influence. He played up the anti-European populist forces within the EU", – said Poroshenko.
See also:
All about bitwise in one picture. Infographics
The President also stressed that Ukraine has historically been part of the European Union.
Poroshenko added that the fact at the finish of the transaction was in real danger, but the Ukrainian team of diplomats supported by the European partners fought to the last.
"After the elections in Austria, the Netherlands, France, the ratification of the Association Agreement with Ukraine showed positive trends of consolidation of these Pro-European forces, which previously had some problems as a result of the Dutch referendum and Bracito. A United front we scored an important victory. A United front we defended the Association Agreement, the road to which three and a half years ago was opened by the participants of the Euromaidan and revolution of Dignity", – said the guarantor.
He added that only during the first year of the provisional application of the Agreement Ukraine's exports to EU countries grew by almost a quarter (24.5%).
"In the near future the Netherlands will transfer to the Brussels instrument of ratification. And then the Council of the European Union as its special decision start execution of the Association Agreement with the EU at full capacity", – summed Poroshenko.
Recall that in 2016, the citizens of the Netherlands in the referendum voted against the Agreement on Association of Ukraine with the EU. However, in February the second chamber of the Dutch Parliament supported the government bill on the ratification of this document. The Senate vote was the point in the process of ratification of Association from EU.
Comments
comments