Petrenko told about the first penalties of fines from Gazprom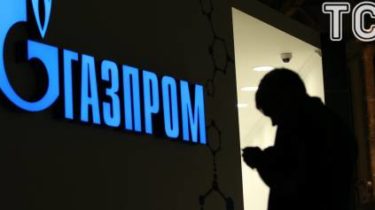 The Minister of justice of Ukraine Pavel Petrenko told about the recovery of the first amounts of Russian "Gazprom" on fines imposed by the Antimonopoly Committee.
He promises that in the near future will provide this information in figures, Interfax reported.
"Already collected the first sum with Gazprom on the territory of Ukraine. Very soon we will show the result in figures", – said Petrenko.
See also:
The Kremlin will no longer be able to blackmail Ukraine through gas – Poroshenko
The Minister promised that these numbers would be "nice".
"We have built a mechanism for the recovery of funds and other assets with the company, including through mechanisms of legal assistance and cooperation with other countries," – said the head of Department.
According to Petrenko, has been arrested for a property of "Gazprom", which is located on the territory of Ukraine.
"We are talking about a stock company where they are shareholders. These companies work force, have cash flow and pay dividends," – said Petrenko.
See also:
We are the champions. The head of "Naftogaz" hit Queen reacted to the win in court against Russia
"We are not going to stop. Of course, assets 172 billion UAH on the territory of Ukraine that belonged to Gazprom, apparently not, and we will move to other countries where there are related assets and cash and to raise the issue of implementation of the Ukrainian decisions in the future international decisions on collecting with "Gazprom" the debt," – said the Minister of justice.
Petrenko said that Kiev will seek the seizure of property "Gazprom" in other countries for the recovery of the fine.
As previously reported, today, may 31, the Stockholm arbitration court fully satisfied the requirements of the Ukrainian "Naftogaz" against the Russian "Gazprom" on revision of prices in line with market requirements. Requirements of Gazprom's "take or pay" was rejected in its entirety. The Tribunal has also completely lifted the ban on gas re-export.
The decision cannot be appealed. Ahead of the court the calculation of mutual claims and a decision on the transit contract.
"Gazprom" and "Naftogaz of Ukraine" the legal proceedings in the Stockholm arbitration court in June 2014. The subject of lawsuits are contracts for the supply of gas from Russia to Ukraine and transit through Ukraine from 2009.
The Ukrainian company has demanded from "Gazprom" compensation at 30.3 billion for the revision of tariff for oil transportation through the gas transportation system of Europe. Gazprom demanded that Naftogaz of 47.1 billion dollars.
Comments
comments