The SBU exposed on ties with the FSB, Ukrainian provider serving government offices and banks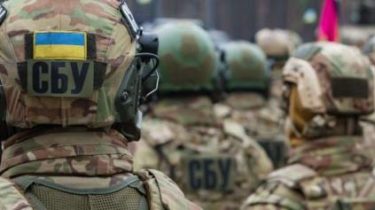 SBU together with the Prosecutor's office of Crimea was denounced in Kiev, the mechanism of illegal routing of Internet traffic Wnet in the interests of the Russian special services.
About it reports a press-Department service.
Law enforcers have established that the segment of network and telecommunication equipment provider, the owners gave a fictitious commercial entity, controlled by the FSB. She set telecollaborative own technical specifics.
"Despite this, the Ukrainian provider continued to route traffic to the access point in Simferopol. According to the secret service for illegal routing of traffic in annexed Crimea, the FSB was planning to access and remove the information from the Ukrainian segment of the network service provider," the statement reads.
Clients provider Wnet Ukraine were state institutions, international organizations and major banking institutions. In addition, the SBU established that due to the traffic from the Ukrainian provider of Internet access was received by the FSB in the Crimea, Voentelekom RF and quasi-governmental enterprise in the occupied Peninsula.
"During carrying out investigative actions in the provider's office staff of intelligence service withdrew the telecommunication equipment and documentation that confirm the illegal routing of traffic to and from the temporarily occupied territory of Crimea and control the distribution of FSB of the Russian Federation", – stated in the message of the SBU.
Also law enforcement authorities established that on the instructions of Russian curators, the management of the company does not have blocked users access to the sanctions of the Russian Internet resources and services.
At present the pretrial investigation in an open case.
We will remind, on June 1 in the centre of Kiev, the SBU raided the offices of an Internet provider Wnet. Investigative actions were held in the framework of the open criminal proceedings under article "Financing of acts committed with the purpose of violent change or overthrow the constitutional order or seizure of state power, changes of borders of the territory or state border of Ukraine". Wnet in search called "armed seizure of unknown people in masks office of the company".
The Chairman of SBU Vasily Gritsak has informed that during searches of the offices of the Ukrainian "Yandex" the security forces found "a lot of interesting things related to Russia."
Comments
comments