Plans for the fall. Today, the "Right to Vlad," will discuss how possible changes in the Parliament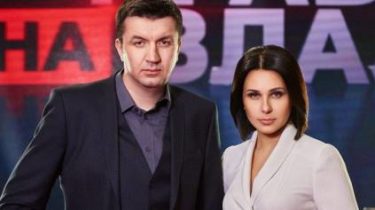 Today at 22:10 on channel 1+1 aired public-political talk show "Right to Vlad," guests and experts will discuss the priority plans of the Parliament by the summer and the next plenary.
In particular, guests and program experts will answer the main questions: will there be parliamentary elections this fall, and will there be changes in the Constitution and where to take voice?
In addition, in the Studio "Right to Vlad," MPs and political experts will analyze key events of this week, namely the imposition of a separate decision by the Stockholm arbitration in the case of "Naftogaz" against "Gazprom" in favor of the Ukrainian side, the final adoption of a visa-free regime for Ukrainians, and so on.
The Studio program will be talking about it: Irina Lutsenko, Deputy Chairman of the faction "Block of Petro Poroshenko" Sergei Vysotsky – MP, people's front Alexei Ryabchin – MP, "Batkivshchyna" Volodymyr Pylypenko, MP VI, VII convocations, and experts: the speaker is an expert negotiator from the Ukrainian side in the political subgroup of the Trilateral contact group, Dmitry Spivak, head of the platform of the "national development strategy" and Karl Volokh – public figure
"Right to power" goes live 1+1 TV channel every Thursday at 22:10. Their questions to the politicians place on the project site http://pravonavladu.tsn.ua/
Comments
comments