The Glock and the Ukrainian passport of a killer: police said the details of the attack on the ex-volunteers of the ATO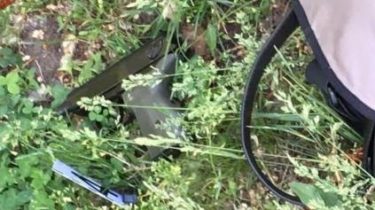 In Kiev at the hem fired ex-fighters Aminu Okoawo and her husband Adam Osmayev.
This writes the "Ukrainian truth" with reference to the press-Secretary of Ukraine Yaroslav was Trakalo.
The killer wanted to kill an ex-soldier of the regiment "Kiev" Okuwa Amina and her husband Adam Osmayev. Previously he agreed with the couple about the meeting. In the car he took out of the box Glock pistol and shot in the chest Adam Osmayev.
In response Amina his gun fired several shots at the shooter from a Makarov pistol. Wounded men now have medical treatment.
See also:
Hem hurt "killer Putin": the police told the details of the shooting
According to preliminary information, the man introduced himself as a French journalist recently arrived in Ukraine from Russia in the Bryansk region. When it found the identity of the citizen of Ukraine Alexander Dakar. Police are now testing them.
Recall that Amina Okueva – known Chechen and wife of battalion commander named Dzhokhar Dudayev who fought in the Donbass. In an exclusive interview for Dnia she told methat the war in Ukraine will not end until Russia will not abandon its Imperial ambitions.
Comments
comments