Fight fighters: Holodnitsky and Sytnik staged a polemic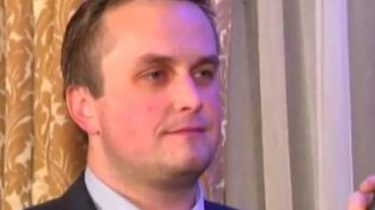 Special anti-corruption Prosecutor's office said the anti-corruption Bureau. A few days ago the head of the Bureau Sytnyk gave an interview in which he made accusations against the head of SAP Nazar Gorodnitskogo, says the story TSN.19:30.
The latter considers that the disturbance not only divulged the details of the investigation in the criminal process, but also expressed a personal dislike to him. The publication Sytnyk, in particular, were apprehensive about a possible merger of departments, noting that the metastases SAP infiltrated NABOO. "I can show documents that were prosecutors. Unfortunately, there are certain expectations I do not know the reasons for all this. But if we are talking about the quality of the documents, the prosecutors also sometimes write is that to watch without laughing impossible", – said the head of the NABOO.
Holodnitsky said in response that he did not agree with the sounded theses. "You want to hear a comment on the interview, I'm not ready to those words which were there in this interview to answer. I'm just doing my job. I'm not going to fall through the floor in certain claims. I don't agree with them. Don't agree with them, every employee of SAP. Because everyone can see our work, everyone can see how working here," said the head of SAP.
Comments
comments