Fighters fired at houses and a school in Krasnogorovka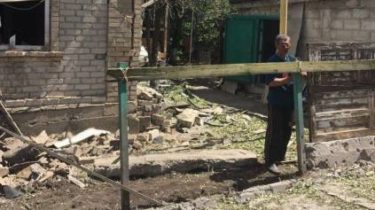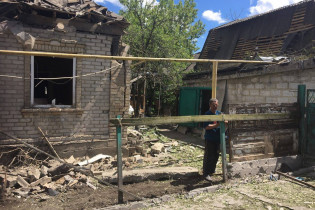 On Saturday, June 3, militants fired Minsk agreements prohibited mortars 82 mm caliber, the town Krasnogorovka in Mariinka district , Donetsk region. Damaged houses and school.
"June 3 gunmen during the day, twice shelled a residential sector of the settlement Krasnogorovka, using the Minsk agreements prohibited weapons. One of the mines of calibre of 82 mm fell in the yard Krasnogorovka secondary school №1 in microdistrict solar. Fortunately, children and teachers in the school at this time was not. In the same neighborhood, two more mines exploded near a residential house. Wounded woman, local resident", – stated in the message of the Ukrainian side in the Joint center for control and coordination of ceasefire and stabilization of the demarcation line (SCCC).
Observers of the Ukrainian side of the JCCC went to Krasnogorovka.
"Information about the destruction and other consequences of a terrorist attack against civilians Krasnogorovka specified. Thus, the IAF ORDO once again confirm their disregard for the Minsk agreements and the desire further aggravation of the armed conflict in the Donbass", – says the Ukrainian side of the JCCC.
Meanwhile, at the headquarters of ATO showed horrific craters from shells militants near Avdeevka.
Comments
comments