Ukraine managed to regain control of another strategic site at the front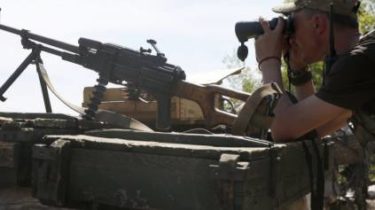 Ukrainian army advanced a mile along the bakhmutka in the area of ATO in the Donbas. Consequently fired under the control of ATO forces was a strategically important road to Luhansk and occupied the village of Zholobok.
This is stated in the plot of TSN.Week.
And it's not offensive. These half a kilometer should be under the control of Ukraine under the Minsk agreements. Like Groove, which is still controlled by the occupants.
Lost these lands in January of 2015 after continuous attacks by militants. Then ATO forces with the fighting receded. And this week it became known that the land was returned without losses and without even a fight. Entrenched in the new positions a few hundred meters from the invaders. Well, and the vacant land will now have to be cleared, because the fighters there he tested the ammo and set mines and streamers.
Comments
comments