After the decision of the court of justice of the Russian Federation increased its repression in the occupied Crimea – Chubarov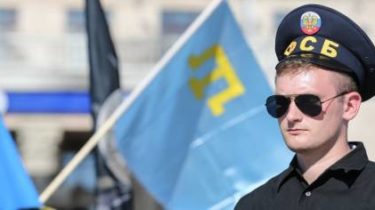 After the judgment of the International court of justice on the resumption of activities on the Peninsula Majlis Russia began to increase repression against the Crimean Tatars.
This was stated by the MP and head of Majlis Refat Chubarov, the TV channel "112 Ukraine".
"They (the repression – ed.) remain in the system, increased. No evidence that the occupants in some way, if not the perfection of the mind, then at least look back on the decision that appeared. Some paradox regarding the decision of the International court of justice. Not to comply with this decision Russia can not, she not only is a party to the process, she obliged and I knew about this when I agreed to this trial. But to implement that decision it also will not be. They are looking for a way out in order not to comply with this decision", – said Chubarov.
He added that Russia will not implement the decision on non-compliance with the Peninsula human rights.
"According to the decision of the ECHR. They already have the thumb track, because the constitutional court (of Russia – ed.) gave them the opportunity by the Supreme court of Russia decision European court of human rights and contradict human rights, they may not be", – he concluded.
See also:
Experts estimate the number of Russian troops in the occupied Crimea and announced a probable threat
Recall that near the checkpoint "Chongar" on adminpraise with alexbank the Crimea has been a cluster of machines. The state border service claim that all arose from the actions of the Russian security forces who work admingranitse in the Crimea at the checkpoints.
Comments
comments