Russia threatens Ukraine with visa regime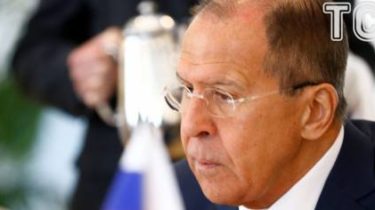 Russia will introduce visa regime with Ukraine in response to similar actions of Kiev.
This was stated by Russian foreign Minister Sergei Lavrov, reports RIA Novosti.
"When we poured a stream of mud, when our artists, figures of culture, art declared persona non grata when you take a business Russian investors in Ukraine's economy, when finally talking seriously about the introduction of the visa regime, do you think we have it all to swallow and not to reciprocate?", he said.
While Lavrov emphasized that Moscow does not conduct the black list of Ukrainians, except for isolated cases.
"But if the visa regime will be, of course, we will answer the visa regime", – said the head of the Russian foreign Ministry.
See also:
In the Verkhovna Rada are considering voting for a visa regime with Russia
Recall that in the Kremlin commented on the initiative of the Ukrainian deputies about the introduction of a visa regime with Russia. According to Peskov, such a move would hit the interests of the Ukrainians themselves.
"This is again from the category "dorogu ears evil grandmother". Nothing more. You know how such a move can hit the interests of the Ukrainians themselves. It would be difficult to overestimate, probably, the negative effect for the citizens of Ukraine", – said the representative of the Kremlin.
He stressed that the issue of visa restrictions Moscow, as a rule, is based on the principle of reciprocity.
Comments
comments