The foreign Ministry called the verdict to the former Director of the library of Ukrainian literature in Moscow judicial farce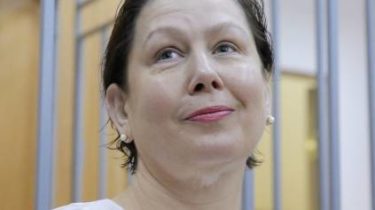 The Ministry of foreign Affairs of Ukraine has published an official comment because of the conviction of the head of the Library of Ukrainian literature in Moscow, Natalia Sharina to four years of imprisonment conditionally.
Sentencing in the foreign Ministry, regarded as the completion of the trial a farce and added that this is evidence of anti-Russian paranoia of the regime, victims and the Ukrainian and Russian citizens.
See also:
"I feel sorry for the library." Ex-Director of the Ukrainian library in Moscow called the sentence political
"For many years, the Russian government demonstrates the whole Arsenal of fighting all that is connected with Ukraine, with its language and culture. The only Russian state institution of Ukrainian culture – Library of Ukrainian literature in Moscow – were operating in the context of searches of premises, seizure of books and equipment, blackmail and intimidation of the staff of Russian law enforcement agencies, arrests and discredit the authorities", – stated in the message.
The foreign Ministry thanked Sharin and the library staff for a decent job, despite the difficult conditions.
We will remind, in October 2015 in the Library of Ukrainian literature in Moscow were searched. Security forces tried to find the "extremist literature".
Library Director Natalia Sharina reported that then raided her house and seized a number of books, in particular, the book is a collection of studies on the Holodomor, the publication of Oksana Zabuzhko, a few copies of the newspaper "the movement" from 2011 and letters from former leaders of Ukraine.
At the end of October 2015, the court sent Sharin under house arrest since that time was constantly extended. She was accused of extremism and inciting ethnic hatred. Late charges added, and waste.
Meshchansky court of the Russian capital on 5 June sentenced her to probation.
Comments
comments