Ukrainian roads are recognized as one of the worst in the world – rating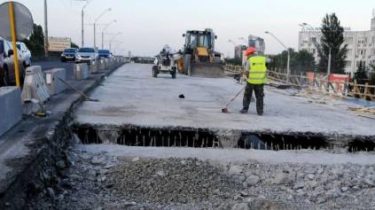 On quality of roads Ukraine ranked 137th place out of 144 countries in the world. The large pits and ditches on the roads – also in Mongolia, Guinea, Romania, Haiti, Mozambique, Mauritania, Paraguay, Congo and Madagascar. And the worst roads in the world – in Moldova, where 40% of local roads in need of repair.
This is stated in the rating, which was The World Economic Forum.
The best roads in France – 6.5 points out of seven possible. Second place – the United Arab Emirates, the third – to Singapore. Also the most quality roads in Portugal, Oman, Switzerland, Austria, Hong Kong, Finland and Germany.
Among the CIS countries, the best roads in Azerbaijan (50). Georgia took 78 place, Armenia – 81-e, Russia – 123rd. Among the countries of Central Asia, the highest place in Tajikistan – 70s. Kazakhstan – 108 place, Kyrgyzstan – on the 131-m.
Comments
comments