Gazprom has terminated the agreement with its subsidiary company, the shares of which were arrested Ukraine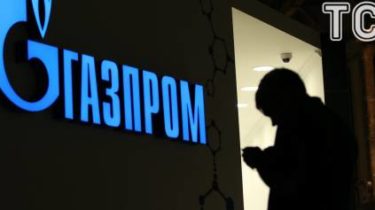 Russian "Gazprom" tore up the agreement on cooperation with the joint Ukrainian-Russian-Turkish company "Gaztranzit" in which it has 40,2174% of the shares. However, these shares are now arrested Ukraine – due to enforcement with "Gazprom" the fine imposed by the Antimonopoly Committee.
"Gazprom" and "Gaztranzit" agreed to terminate the agreement to transport and terminate all rights and obligations of the parties under the agreement dated July 1, 2016. As noted in the materials of Gazprom, the agreement was signed by the parties on 5 September 2002. The Board of Directors of "Gazprom" made the decision about approval of the agreement on 16 December 2016, 29 December, it was carried out. About it writes "Interfax".
We will remind, "Gaztranzit" was established in November 1997 to expand the throughput capacity of the gas transportation system of Ukraine to increase the transit of Russian natural gas to Turkey and the Baltic States. The company is implementing a project to increase the capacity of the main gas pipeline Ananiev-Tiraspol-Izmail, which passes on the territory of Odessa region and Moldova. For 40.2% of the shares of "Gaztranzit" owned by the Russian "Gazprom" and "Naftogaz of Ukraine". Even 19,5652% of the shares of the Turkish company Turusgas.
We will remind, the Antimonopoly Committee in January 2016 imposed on Gazprom the penalty at a rate of 85 billion 965 million 927 thousand UAH, because the Russian company abused a monopoly position in the market of natural gas transit by main pipelines on the territory of Ukraine for 2009-2015. To pay its Gazprom did not want to. AMC filed a lawsuit. Meanwhile, began to grow on the unpaid penalty Gazprom penalty, which eventually grown to the same amount as the fine (above the amount of the penalty, the penalty can not be). So, in essence, the penalty was doubled to nearly 172 billion. Forced to pay this amount, and also to stop violations of "Gazprom" requires the court.
In may 2017 Ukraine arrested 40,2% stake (owned by Gazprom), JSC "Gaztranzit". The reason Moscow does not want to pay the fine and penalty given to the Antimonopoly Committee of Ukraine and has been confirmed by several courts. Ukraine also opened the enforcement proceedings for the sum of 189 billion UAH 125 million, including the amount of the Executive fee of 17 billion 193 million.
Comments
comments