Paid all the debts: the Prosecutor General's office withdrew the idea of lifting immunity of MP Bean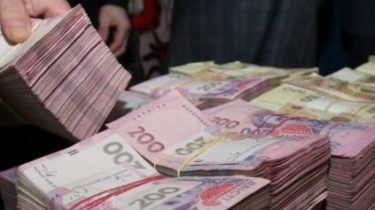 HCP withdrew the idea on the involvement of the Deputy of Parliament Gennady legumes to justice.
This was stated by first Deputy Chairman of the Committee on rules of the Verkhovna Rada Pavel Pynzenyk, writes "RBC-Ukraine".
According to him, the Committee received a letter from the Prosecutor General's office.
We are talking about the fact that the MP paid the full amount of the debt to the budget and penalties in the amount of 37 866 045,02 hryvnia.
Full payment of funds and receipt accounts of the Treasury are checked.
See also:
Representation on lifting the parliamentary immunity of legumes went to the Parliament
Recall that Bean agreed to pay more than $ 1 million in taxes. "This morning, the people's Deputy of Beans told me that he is willing and ready to pay more than $ 1 million in taxes," – he stressed. According to Lutsenko, "it is a fine example of purification of BP".
In turn the MP on his page on Facebook said that he had filed in the GPU statement on inflicting moral damage and the humiliation of honor and business reputation.
Beans later confirmed its readiness to pay to the state budget 28 million UAH "as accruals for tax liabilities". "This does not mean that I agreed with the charges, we reserve the right to apply to the court for a final and fair solution," – said the MP.
Comments
comments