In the Donbass stopped the flow of water immediately for 5 filtration stations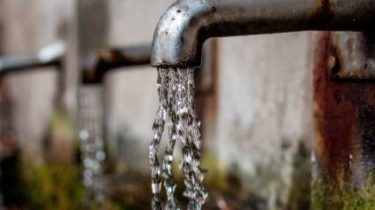 KP "Water of Donbass" stopped the flow of water on five filter stations, but Mariupol will be water.
This was announced by the head of the Donetsk regional military-civil administration Pavel Zhebrivsky in Facebook.
"Water of Donbass" stopped the flow of water from the canal Seversky Donets-Donbass 5 filter stations – army, Velikoanadolskiy, two of Mariupol and Donetsk. And if in Mariupol filtration plant water will be supplied from Stary reservoir and, accordingly, Mariupol without water will remain, and Velikoanadolsky on Krasnoarmeyskaya filtering station completely stopped the water supply as they do not have a backup source of water supply", – he wrote.
According to him, near pumping station No. 1 (the district of Marinka, near the conference venue) sounded about 40 explosions.
According to operational information, the fighting continued, the station's equipment is not working, possible to evacuate people yet.
Recall that the declared mode of silence near Avdeevka gave the opportunity to begin the repair of communications, damaged advanced fire fighters. However, one day to repair all failed.
the fighting had damaged power lines and water supply. Four days in the taps in the town was not water, but it came from the tanks and it was transported around the city. At Tuesday's close, the line is repaired, but found another hole in the water, so the environment will still continue repairs.
Comments
comments