Russia has increased gas transit by the territory of Ukraine to the maximum over the last 5 years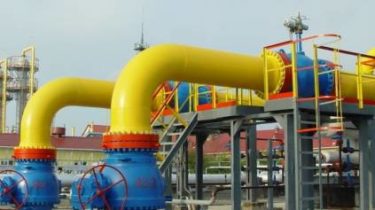 Russian "Gazprom" has increased the transit of gas to Europe through Ukraine to the highest indicators over the last five years.
"The volume of transit of Russian natural gas through gas transportation system of Ukraine in the first five months of 2017 increased by 22% compared to the same period in 2016 and 64% compared to the same period of 2015. This is a record volume of transit over the past five years, almost 9 billion cubic meters exceeds the average volume of transit in January-may in 2013-2016", says the operator of the gas transportation system "Ukrtransgaz".
In "Naftogaz of Ukraine" emphasizes that "without Ukrainian live stream, Russia can not guarantee the uninterrupted transportation of its gas to Europe. If any accident happens to pass by underwater gas pipelines "Gazprom" or when the demand for gas in Europe suddenly changes, the Ukrainian GTS remains the only way to ensure uninterrupted supply of European gas. To use services of Ukrainian gas transport system on the background of growth of demand in Europe, Gazprom was forced because no other direction is not able to provide this combination of flexibility and reliability".
The transportation of Russian gas via other routes over the same period remained at a stable level.
Meanwhile, Ukraine buys Russian gas for a year and half.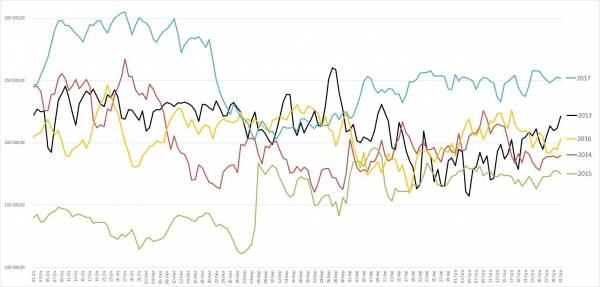 Dynamics of Russian natural gas transit via the territory of Ukraine in January-may of the years 2013-2017
Comments
comments