The case of the attempt against MP Gerashchenko submitted to the court, the suspect faces life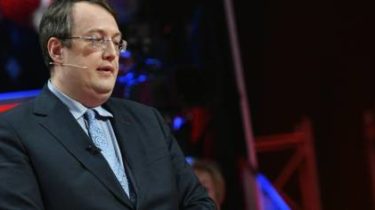 Investigators have completed the investigation on the attempted assassination of people's Deputy Anton Gerashchenko, which occurred in January of this year.
The MP said on his page in Facebook.
The case against two previously convicted citizens of Ukraine will be submitted to the court, the prosecution will ask for them a life sentence.
"The evidence collected is more than enough for a conviction. Among others, the case was questioned and the Hope Savchenko," – said Gerashchenko.
See also:
Tymchuk disclosed the criminal past of the suspects in the assassination of Gerashchenko and their place of residence
The citizen of Ukraine Andrey T. and a member of the Russian special services, whose name is still a mystery to investigators, who oversaw the preparation of the assassination attempt from the territory of Russia will be declared internationally wanted on charges of murder.
Gerashchenko is sure that the attempt on his life, Adam Osmayev, Amina Okueva, the murder of Pavel Sheremet, Ivan Mamchur, Denis Boronenkov, Alexander Kharaberyush – all is links of one chain and the result of actions of reconnaissance and sabotage center of Russian special services.
We will remind, on January 21, the SBU announced the arrest of two Ukrainians, who on the instructions of the Russian special services were preparing an attempt on the MP. Subsequently, the information that the attack was prepared on Anton Gerashchenko confirmed by the interior Ministry.
Comments
comments