The court rejected the Kiev pseudo-mother in house arrest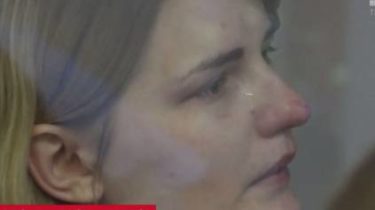 Accused of murder year-old son a woman will sit in jail for another two months. 21-year-old Vladislav Trokhimchuk, who six months ago was shut in the apartment for nine days of his two kids without food and water, the court was without handcuffs, according to a story TSN.19:30.
She was hiding at a meeting behind his lawyer and briefly answered the judge's questions, asked them of his arrest and cried. But her prolonged arrest until August, and the beginning of loud process on the merits was postponed indefinitely because the court did not come to the victim's father.
At the end of the last year of his two year old Anya barely survived and now lives with a foster family, and one-year-old Dan died of starvation. In the courtroom, the gathered concerned citizens who are monitoring this process. But to support the accused no one around here even though in jail Dating with her is prohibited.
Comments
comments