Burnt the car of the Deputy Lapin was declared by a strange price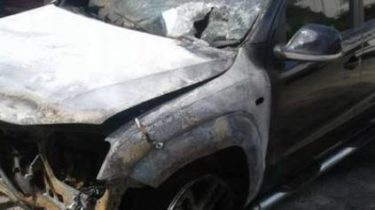 In Lutsk, in the courtyard of the flats early in the morning, burned SUV, which belongs to the family of the people's Deputy Igor Lapin. Police and SES are inclined to malfunction or short circuit, while the MP believes that his car burned on purpose, says the story TSN.19:30.
"The fire was big smoke. People, who in what was, ran out and drove their cars. And then the firefighters came and quickly extinguished," said Igor. Rescuers say that we've done in 9 minutes. Though the fire was eliminated quickly, the engine compartment was burned to the ground – the engine can not be restored.
Comments
comments