Klitschko said that I want to give a heating network of Kyiv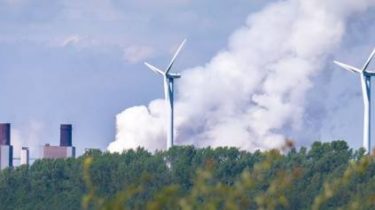 Kyiv city state administration is negotiating with Fortum Corporation (Finland) and Veolia Environnement (France) on cooperation in the management of heat networks.
This is stated in the answer of the KSCA at the request of the Deputy Mustafa Nayem, which he published on his page on Facebook.
"After the termination of the agreement (the" Kyivenergo "management of thermal networks – if) thermal power complex of Kyiv transferred to municipal control. At the same time, the city searches for the optimal and profitable urban community, ways and forms of energy management, in consultation with leading European operators and management of energy facilities (in particular, Fortum and Veolia) about possible cooperation ", – stated in the document published by the Deputy on his Facebook page.
KSCA and Kyivenergo have signed an "Agreement on the project implementation of management and reform of the energy complex in Kyiv," 27 September 2001 with validity until 31 December 2017. The agreement provided for the transfer of control of "Kyivenergo" municipal heat networks, CHP, waste incineration plant "Energy".
See also:
Kiev owed for heat and hot water 4.7 billion UAH, the worst pay in Pechersk — Kyivenergo
KCSA provides the city Council renew the contract with "Kyivenergo" before the end of the heating season, namely until 27 April 2018.
Recall that in Kyiv, 30 may shut off the hot water in several areas. Hot water these arrays was provided by the Metropolitan CHPP-9. Her work has been halted due to the termination of gas supply in connection with the debt to "Kievtransgaz".
Comments
comments