Moose swam across the Dnieper river in Kiev and fled to the Park of Friendship of peoples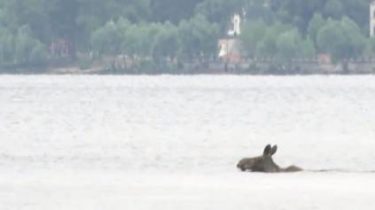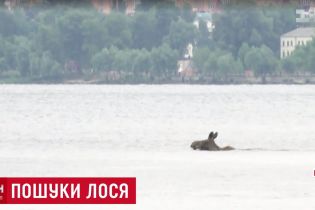 In the capital in one of the residential areas have noticed the moose. The wounded animal went to rescue a special group, says the story TSN.19:30.
The search engines caused by witnesses, found the blood and the place where the moose lay down – and this is a bad sign, because such animals are kept until last. Rescuers so busy searching for that moment of encounter with a moose is not thought through – a tranquilizer gun, which wanted to put him to sleep, left in the car. Run out not have time – from the forest came out of nowhere and within seconds plunged into the water. Sailed same wounded animal is much better than running.
The yacht, which was at that time on the river, not blocked the way of the moose. To catch him, to help – had failed. Moose successfully crossed the river. He was last seen at the Park of Friendship of peoples.
The TSN correspondent Natalia Nagornaya
Comments
comments