The former Minister of health explained why didn't vote for medical reform Suprun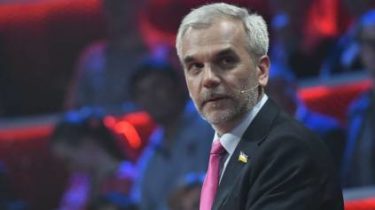 Unaffiliated MP Oleg Musiy, who in 2014 was led by the Ministry of health has not supported a law to change the health care system.
On a talk show, "the Right to Vlad," he said that the proposed law will only worsen the state of medicine.
"We don't want to build something that will be much worse… Any reform must include better, and when the proposed reform provides for worse, I don't want worse to their own people," – said Musy.
See also:
"War of two systems": Suprun commented on the heavy vote for medical reform in Parliament
The Deputy noted that he was the author of alternative health reform and to vote for her.
"I analyzed introduced by the government and the Ministry of health bills, and filed an alternative that reduces all risks of corruption, provides access to medical care. And this is based on my experience, being on a post of the Minister of health," – said Musy.
Comments
comments