The Fact Stations. SAP temporarily stopped the investigation against the Chairman of the CEC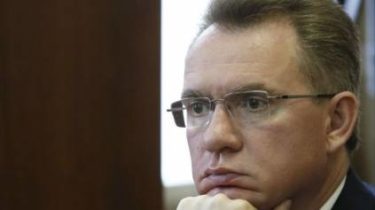 Specialized anti-corruption Prosecutor's office suspended the investigation against the Chairman of the CEC Mikhail Okhendovsky, suspected of illegally obtaining money from the "black funds" of the Party of regions.
About it the press service of SAP reported on his page on Facebook, noting that he was charged with receiving 16 thousand dollars as compensation for his official trips, as well as 145 thousand dollars in the records of which his name is indicated as the payment purpose.
"The conviction of the detectives NAB, they proved a handwritten receipt Stations mV in the office of Party of regions at least 16 thousand dollars, the receipt of which he, according to the conclusions of a handwriting examination, personally signed in a "black accounting", – stated in the SAP.
As noted in the Department, according to the law, to recognize the person guilty of taking bribes must prove not only the fact of transfer of funds, but also the use of the recipient of his or her official position in interests of the briber.
Comments
comments