And we have "Peter I" opened a window to Europe. Reaction of social networks for bezviz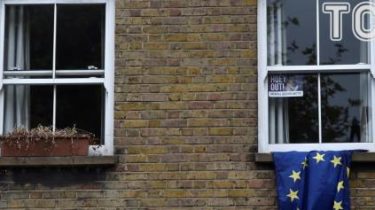 At 00:00 on Sunday, June 11, earned a visa-free regime of Ukraine with the European Union.
Thus, dozens of Ukrainians have already experienced bezviz myself and shared on the Network experience of their first border crossing with the EU without the bureaucratic hassle.
See also:
Passports, money, insurance policies and personal experience. The most important of bitwise
In turn, social media users are actively discussing a historical event, greeting each other. TSN. ua decided to collect the reaction of social networks to join in the action bezveza for Ukrainians.
Hope the "iron curtain" fell forever
#btvs om you, Ukraine pic.twitter.com/szVlW288xF
— Black cherry (@Cherries_UP) 10 Jun 2017
Farewell, unwashed Muscovy! With the beginning of besso, Ukrainians, with the return of the native, the European hut! https://t.co/FSj5H1PFKg #Poroshenko #bizwiz
— djoel (@djoeldd) 10 Jun 2017
Congratulations to all the #bizwiz . It is really very very cool. A signal to the world that Ukraine is a European state.
— News of Daunbass (@daunbass) 10 Jun 2017
#Btvs Thanks to those who realized the dream of Ukraine! The bright memory of those who Zagirov for our freedom . I bow to those who protect us today!
— Larissa Sheremet (@LarrySheremet17) 11 Jun 2017
Today a real holiday. Especially for those who months ago made a Schengen. #bizwiz #btvs
Ukrainian hryvnia (@uahrivna) 11 Jun 2017
People come to brodal:
Sports, Hiking, profession…
because You're the sucker, pedal
You now session! #super #Rome #studlife #loser #btvs
— ClostridiumBotulinum (@RelentlessUA) 11 Jun 2017
Comments
comments