On the border with Russia detained the employee of the media resources of the militants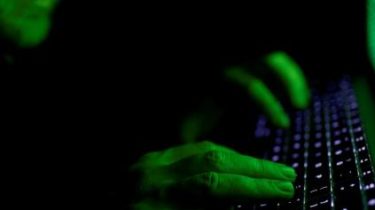 In the Kharkiv region in 10 meters from the state border detained a Ukrainian who was a promoter of fighters.
It is reported by the state border service.
Stopped a man on the direction of the Ukrainian settlement Grants and Russian Red farm.
Already in the boundary of the unit revealed that the victim might have been involved in illegal armed groups.
During the conversation the man told me that you did outreach to the media resources of Russian mercenaries in Donetsk region. He carried out the shooting of the fighting around the Donetsk airport in Kramatorsk in 2014-2015, recorded interviews of the militants, including the head of unit, "Somalia" with the Callsign "Givi", and also prepared information materials for various radio and Internet resources.
See also:
Police arrested the gunman, who participated in the capture of the Department of militia in Kramatorsk
The detainee was handed over to representatives of SBU, his fate will be decided by court.
Recall that nand the Luhansk region detained the fighter of the gang "Ghost". The action was carried out by visual inspection in the immediate vicinity of the Ukrainian positions in the area of Popasna, Lugansk region. The man was armed with a Kalashnikov.
According to the fighter, he from January 2017, is part of the formation of "Ghost", in which patrols under the control of terrorists settlements and guarding the checkpoints.
Comments
comments