Russia before the war incited hatred between the regions of Ukraine via VK and Odnoklassniki.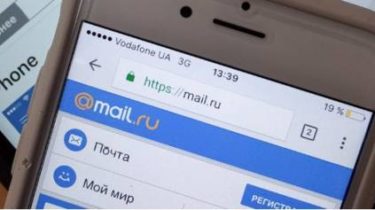 Russian special services are actively used information and psychological operations against Ukraine through social networks "Vkontakte" and "Classmates"when we were preparing a military invasion.
This was during a round table in Kiev said the Deputy chief of Department of counterprospecting protection in the field of information security SBU yuliia laputina, UNIAN reports.
See also:
Per day blocking of "Vkontakte" became the most popular online resource in Ukraine – the representative of the VC
"Preparation for a military invasion was accompanied by active use of the Russian special services special information and information and psychological operations against Ukraine. In particular, through the creation, administration, artificial building of attendance anti-Ukrainian and Pro-Russian groups in the Ukrainian segment of the Russian social networks "Vkontakte" and "Classmates", she said.
"We know that a significant portion of these groups were administered with the territory of the Russian Federation, was used as a measure of recruitment by intelligence services of the Russian Federation of citizens of Ukraine, which, in some cases for a reward that was credited using the service "Yandex.Money" exercised shares to the detriment of the territorial integrity, sovereignty and security of Ukraine", – said laputina.
In SBU noted that investigate direct aggressive war, with signs of including attempts by the Federation to destroy the ideological obstacles to the beginning of the aggression.
"This crime belongs to the category of crimes against the peace", – said laputina.
"The novelty of this production is that the investigation of crimes under this article (part 1 of article 437 of the criminal code), means the bringing of conscious planning of a war of aggression of Russia against Ukraine, the components of which are: to justify the idea of war, development of political concepts, the preliminary preparation of the means of warfare, the decline of the population of the respective regions of Ukraine in the hatred of the other regions of Ukraine, as well as actions aimed at removing obstacles to the invasion of the territory of Ukraine", – explained in SBU.
We will remind, on may 16, Russian social network "Vkontakte" and "Classmates" made the list of legal entities in respect of which Ukraine has imposed sanctions.
The President of Ukraine approved the decision of the Council of national security and defence on the extension of the list of natural and legal persons against which the sanctions. In General, the restrictive measures apply to 468 companies. The decree clarifies that the prohibition applies to Internet service providers to "provide the services users access the Internet resources services".
Poroshenko stressed that the sanctions can be reviewed after the complete withdrawal of Russian troops from the territory of Ukraine.
Comments
comments