The famous British newspaper called the Russian Crimea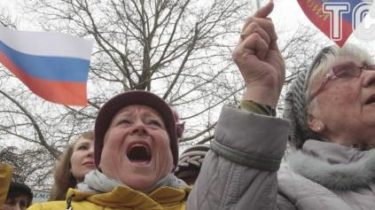 One of the most famous British tablod The Daily Mail called the Russian Crimea. It happened in the explosion of a bomb during the Second world war in Sevastopol.
news refers to the "dramatic incident", which occurred in the port city of Sevastopol on the Crimean Peninsula, in the South-West of Russia".
No mention that Crimea was annexed by Russia from Ukraine, in material no.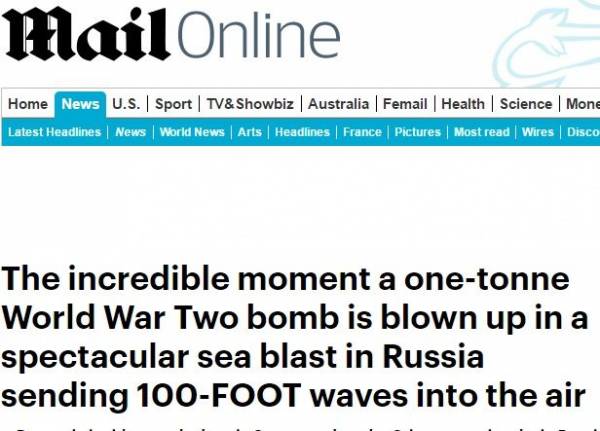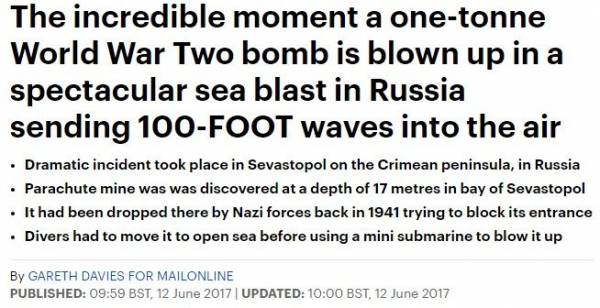 In comments to news of the Ukrainian people call this trick a shame, and one user from London wrote: "Stating that Crimea is part of Russia, The Daily Mail promotes the violation of international law. It's just a negligence or a conscious decision?".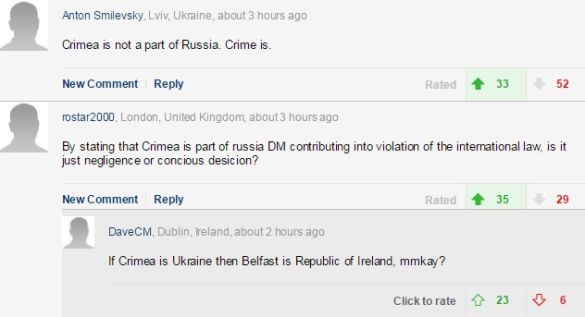 Comments
comments