Ukraine has taken the first step toward creating the largest Eastern European gas hub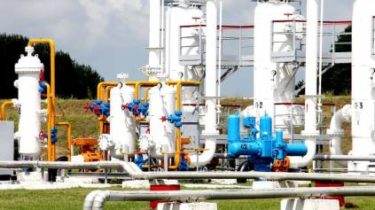 The state company "Ukrtransgaz" has opened a bonded warehouse for temporary storage of gas, purchased abroad, in ten underground storage. This will enable traders to store gas without customs clearance up to 1095 days, i.e., without paying taxes and customs duties in case of further transportation of natural gas from the territory of Ukraine.
"Before the customs clearance of natural gas transported on the customs territory of Ukraine for its storage in underground storage facilities may be carried out only in the customs regime "transit". The provisions of the Customs code of Ukraine set the timing of the transit by pipeline transport − 31 days. Such terms were not economically feasible for most foreign gas traders. From now on, the customs clearance of gas, which will come from abroad for storage in Ukrainian underground storage facilities, is carried out in the "customs warehouse", the message reads "Ukrtransgaz".
Innovation will allow Ukraine to become the largest gas hub in Eastern Europe, that is European countries will temporarily store natural gas in Ukrainian underground storage facilities. In particular, such requirements exist in Poland, Hungary, Romania, Slovakia, Moldova, Bulgaria. Ukraine can offer to store up to 14 billion cubic meters of gas that will provide the needs for the whole of Eastern Europe.
Ukrtransgaz is the operator of Europe's largest underground gas storage facilities with a total volume of 31 billion cubic meters. Recently, however, they are only half-filled. So free power have decided to offer the use of foreign traders and also make money (about 0.4 € /MWh for cycle storage).
Comments
comments