In the Internet appeared the video the only real fight Bruce Lee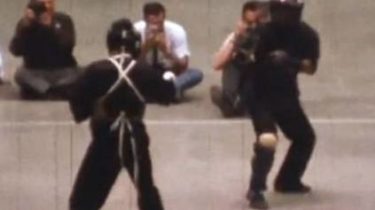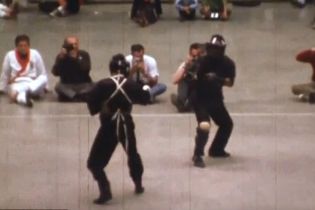 In the Internet appeared the video of real combat is known for the kung fu master of Bruce Lee. The video appeared on Youtube on the channel Beerdy – Bruce Lee Central is dedicated to the famous fighter. For several days the video was viewed more than 8 million times.
Bruce Lee regularly sparred with his students, but only one of his MMA fights was filmed on camera, and this fight appeared on the Internet.
See also:
The Network is gaining popularity video, in which 5-year-old boy cleverly copied the technique of Bruce Lee
In the video Bruce Lee is fighting with one of his best students Ted Wong. They were both dressed in protective armor, because at that time there were such rules of MMA, said the author of the video.
It is unclear where the video was taken, but probably it was in California, where Lee had his own school of Jeet Kune do, and where he studied under Wong. A student of Bruce Lee still teaches martial arts in the United States.
Comments
comments