Near Sands, the militants have resorted to fraudulent maneuvers before the positions of the APU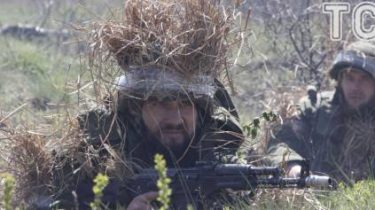 Defenders of the Sands unraveled the insidious intent of the terrorists. Those night opened sudden fire on the village in the hope that the attack will be able to hide the engineering work on the adjacent plot, according to a story TSN.19:30.
The enemy hoped heavy fire to distract the soldiers from digging trenches near military positions. However, this plan failed – the soldiers fought back. "Time on time is not necessary. Before that it was a quiet night, this restless," admitted one of the soldiers.
The militants repeated his attempt in the morning. This persistence is due to the proximity of the parties ' positions and importance of each meter of the territory. "Good morning they wanted us to say that we reciprocated," he joked about the morning shooting Ukrainian fighter.
The TSN reporter Eugene Zvecanska
Comments
comments