The Cabinet adopted a draft "fiscal trehletki". Key figures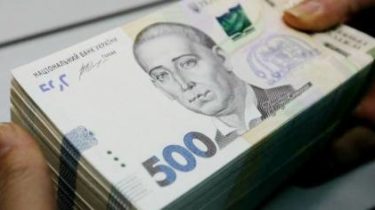 In 2020, the growth of Ukraine's economy will reach 4%, inflation will decrease to 5%, the budget deficit will decrease to 2%, and the share of the debt is 55% of GDP.
These figures today, June 14, at its meeting approved the Cabinet of Ministers to adopt a draft Budget resolution to 2020. This document opens a new planning process public Finance in the medium term, said the press service of the government.
The project was developed by the Ministry of Finance, within three days, he finally agree and will give to the Verkhovna Rada.
"We decided to change the approach – the transition to the medium-term budgeting, not for one year but for three years. We clearly define what economic indicators projected for three years, what priorities are set," said Prime Minister Vladimir Groisman.
Laid the macro – it is a basic level that can be exceeded.
The state budget for the year 2018, the government will submit to Parliament before mid-September, as required by law.
Government forecasts for the 2017-2020 years (base scenario)
Year
GDP
Inflation
Unemployment
2017
+1.8% of
11.2% of
new data is unknown
2018
+3%
7%
9.1% of
2019
+3,6%
5,9%
8,9%
2020
+4%
5%
8.5% of
Comments
comments