Chornovol about the deceased Netrebko: "Even if he personally beat me, I don't care"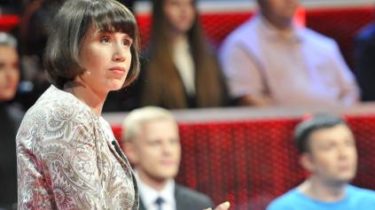 The people's Deputy Tetiana Chornovol convinced that the death of the suspect in her beating of Oleg Netrebko involved third parties. She reported about it in the comments TSN.
"I am convinced that killed him. Not necessary that it hung in the chamber. Perhaps he was driven to this – threats to close relatives or still somehow. I feel convinced," said the MP.
Chornovol said that the deceased did not consider as the organizer of his beating. Also says that Netrebko was the only man in action, thanks to which the investigation could reach individuals, which the MP considers real customers and organizers of the crime. However, the MP is sure that the victim was silent because of the pressure on him.
"Because I'm in it as a victim, I know that Netrebko offered a plea deal. And I was ready for any conditions, to move in the search for the organizer and the customer. Even if he personally beat me, I don't care. I was ready even for his Amnesty, but it hung all the dogs, and the plea deal he was not. He had very strong pressure. The fact that he eventually hanged himself, is logical", – said the Deputy.
June 15 reported that in Kyiv remand prison were killed Oleg Netrebko, who is suspected of beating Tatiana Chornovol during Euromaidan. Man found hanging in his cell. The time of the suicide Netrebko recorded camera in the infirmary.
Recall, Tatiana Chornovol was attacked and severely beaten on 24 December 2013, when she returned home. She has been an active participant of Euromaidan.
Videosignala death in Kiev prison was found hanged Oleg Netrebko
TSN. 16:45
Yesterday, 17:01
Facebook

VKontakte

Google+

Twitter

2
Comments
comments