Epic battle: in Australia, kangaroos have converged in a duel with shepherd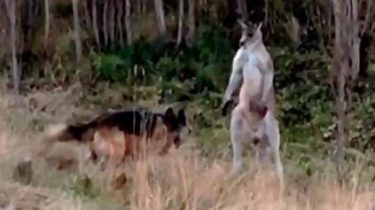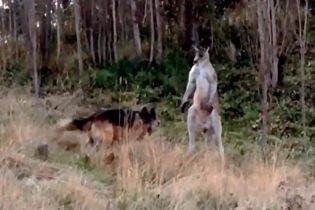 A resident of the Australian state of New South Wales Anthony Hartley took video of the scuffle the German shepherd and the large kangaroo.
It is reported by Yahoo! 7 News.
He noticed the fighting animals when passing by car. Animals fought for about 20 minutes until the dog and kangaroo had not separated the police officer.
Video kangaroo from time to time he lunges toward the dog. Shepherd retreat, but then rushes again for the marsupials.
See also:
The Network is gaining popularity video of "lunch" a huge Python kangaroo
Earlier, netizens are actively discussing a video from Australia where a man got into a fight with a kangaroo. The animal showed a fair amount of endurance. The footage of the incident spread himself, an Australian who traveled around the country with their own dog. At some point, the dog jumped through the car window and ran after kangaroo.
Comments
comments