"Everything is simple". Groisman told a garden, how to solve the problem with garbage in Lviv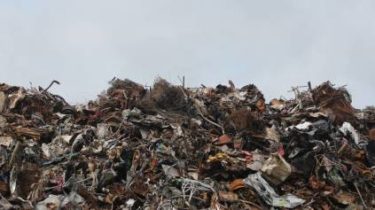 Prime Minister of Ukraine believes that to solve the garbage collection in Lviv need to build a new landfill that will take several months.
About this he wrote in Facebook.
See also:
The garden was named Lviv cheated because of the situation with garbage
"I want to explain what is, in my opinion, the solution to the garbage problem for the city. It's simple. We must begin to do a new landfill and it requires only a few months. The land was given to the lions twice already. Funds from Lviv through decentralization is about 0.25 billion is on the Deposit. For the money you gold site to do! In parallel, you can develop more long-term projects. You just have to start something to do," he wrote in response to a post of the mayor of the Western city of Andriy Sadovy.
In his message, the mayor wrote that he lidal from Groisman "a more adequate response to an official warning about the environmental threat posed by the garbage siege 800-thousand city than elementary rudeness".
"When Mr. Andrew said that he was expecting from me an adequate response, it obviously meant that once again I will refer to other chapters of the city that they temporarily adopted the Lviv garbage. If Mr. Andriy Sadovy have forgotten, I do it all the time almost every two weeks. And when I say to him and to connect to it, in response to hear – they'll say Yes, and I'm in front of them kneel down will not. Yes, I do not deny, but I ask – how long. And I'm finding it harder to find the answer, because any action on the part of Mr. Garden no one sees," – said the head of government.
Recall that on 14 June at the meeting of the government of Ukraine has sharply criticized the city head of Lviv Andrey Sadovy for failing to solve the problem of accumulation of garbage in the city. This he did in response to the request of the city authorities to declare the city as a zone of environmental emergency situation.
Comments
comments