In the building of the NACP is being searched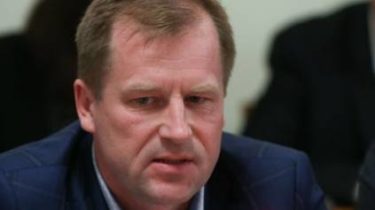 In the premises of the National Agency for prevention of corruption in Kiev is being searched in the office of the Deputy Minister Ruslan Radetsky.
The search is conducted in the framework of pre-trial investigation into the use of forged documents and their submission to the Kiev city qualification Commission of the bar – with the aim of obtaining evidence of the right to practice law. A search gave the national police, reports "Ukrainian truth".
"I was informed that my office carried out a search. I'm not there. I am preparing for the Committee meeting to be held today," said Radetsky told reporters.
See also:
Poroshenko commented on the award Korczak and problems in the work of the NAPC
According to him, in his house searches are not carried out.
As previously reported, on may 12, employees of the Department of protection of economy of national police made two of the Protocol to the Deputy head of NACP Ruslan Radetsky.
Radetsky declined to verify e-Declaration of the Pechersk court judge Christina Tarasyuk, although NACP has received appropriate treatment. This judge recently closed proceedings against Radetzky for driving while intoxicated.
Comments
comments