"I've got this Russian boy": Australian Prime Minister bitingly parodied the speech of Donald trump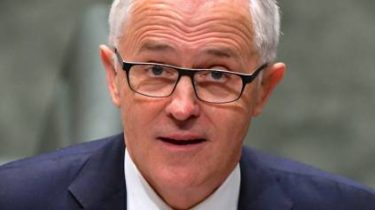 The Prime Minister of Australia Malcolm Turnbull parodied the US President Donald trump, just passing the intonations and style of speech of the American leader.
It happened during a private charity event in the Australian Parliament, writes The Independent.
Turnbull told the audience about his meeting with trump in new York in may.
"It was fine. It was the most beautiful thing I've ever done. Donald and I, we win and win in these polls. We win so many, we win, we win as never won," he said.
Then Turnbull hints at an ongoing investigation relations campaign trump with Russia, adding: "I Have this Russian guy… Believe me, it's true, it's true."
Comments
comments