MP Barna admits his guilt in committing the accident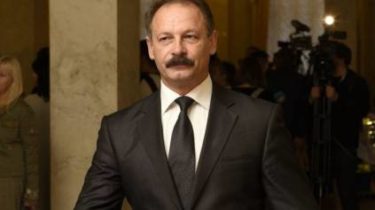 MP Oleg Barna admits his guilt to the crime the night of the accident. On the phone the MP told TSN.
The MP says he did not remember how fast you were moving through the city, but I am sure that she was not more than 60-70 km/h.
See also:
"Tenacious, like a dog." Barna thanked everyone for their concern after an accident
"Perhaps a traffic violation, it's my fault," says Barna.
"I don't know exactly because I didn't see the car. I might have missed it, saying that I didn't see her," adds the MP.
The incident, he explains the fatigue, because for many hours was driving.
"In the morning on villages drove, did not have time to train on the region, fatigue and inattention, and this happened," complained one MP.
Barna is pleased that the victims in the incident no, and willing to answer according to the law in case the accident will be his fault.
About the health of the people's Deputy speaks. Doctors of the 17th hospital told TSN that threatening the life of the MP no, he had traumatic brain injury, and whether there is a concussion – find a survey.
We will remind, on June 14 Victory Avenue in Kiev there was a road accident to participation of the people's Deputy from the bloc Poroshenko. Skoda Superb at full speed crashed into a tram.
Comments
comments