"An irreparable loss of the human era": Poroshenko expressed condolences in connection with the death of Kolya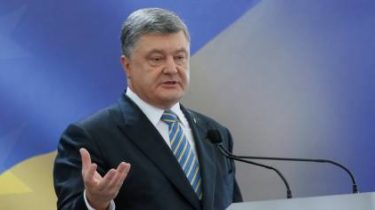 President of Ukraine Petro Poroshenko expressed condolences over the death of former German Chancellor Helmut Kohl.
The Ukrainian President noted that Col has made a significant contribution to overcoming the scars of the Cold war and the strengthening of European unity.
"Sincere condolences to the German nation for the irretrievable loss of man-the era of Helmut Kohl, the leader, who made an invaluable contribution to the strengthening of European unity and overcome the scars of the Cold war", – wrote Poroshenko in Facebook.
On the 16th of June in Germany has died, the former Chancellor of Germany Helmut Kohl. According to journalists, is known to the officer died in his home in Ludwigshafen at the age of 87 years.
Since for many years he was a leader of the Christian democratic Union and worked on the post of Chancellor of Germany from 1982 to 1998. It was one of the key figures in the process of unification of the FRG and the GDR, which took place in October 1990.
Comments
comments