Deputy Minister of the points explained how to work the land market after the reform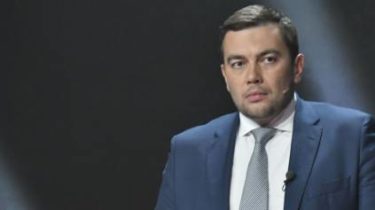 The Deputy Minister of agrarian policy Maxim Martyniuk assured that the main goal of land reform, which the government is proposingis the introduction of farming in agricultural production.
On a talk show, "the Right to Vlad," Martyniuk said that the first stage of reform envisages the opening of a land market. Foreigners, legal entities (including agricultural holdings) are not allowed for the sale of land.
"Ukrainian can sell the Ukrainian land, but every citizen cannot collect more than 200 hectares. two Hundred is arbitrary, we can discuss, it may be a hundred," – said the Deputy Minister.
In parallel with the introduction of a land market, the government should do is to establish credit-financial mechanics so that the farmer could get a loan and for the money to buy land, said Martyniuk.
See also:
The lifting of the moratorium on sale of land: how many acres and who will buy
According to him, despite the fact that more than 70% of Ukrainians do not want the lifting of the moratorium on land sales, polls still show that only 20% of the land owners intend to sell in the case of market opening.
"With the opening of the market we will reach that figure, which now is in the EU, when the appeal will be 5-10% of the land that will be bought and sold. And for many years we are still renting, as the main form of land use", – said Maxim Martyniuk.
Recall, land reform, i.e. the lifting of the moratorium and the launch of the land market, is one of the requirements of the International monetary Fund to continue lending program.
Videoseminar, explained how to work the land market after the reform
The right to rule
Yesterday, 23:06
Facebook

VKontakte

1

Google+

Twitter
Comments
comments