Fugitive Kurchenko established sales of Ukrainian coal from the occupied Donbass to Turkey – media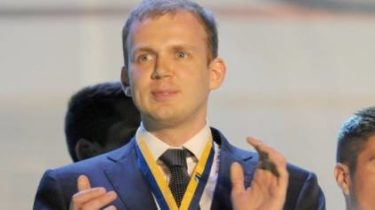 Oligarch-fugitive Sergei Kurchenko, who is the founder of the group "VETEK", began to export coal mined in the occupied territory of Donetsk and Lugansk regions, in Turkey.
About it reports "Economic truth" with reference to a source in the market.
According to him, the first deliveries began in April of this year, and in may-June have become systemic, in particular, in Turkey, monthly unloads 5-6 ships on Board each of which has up to 20 thousand tons of coal.
It is also noted that the sale of coal on behalf of the Bank engaged in a number of companies, for example, Russian company "petroleum capital", registered in Nizhny Novgorod.
In accordance with the accompanying documents of one of the parties supplies through the territory of Russia anthracite is supplied in a transit regime (classified by the designation "31"), and the country of origin of coal "unknown".
As seen in the documents, the coal is transported through railway communication Kvashino (Ukraine) to Uspenskaya (Russia), where he transportyour on the host station "Kiziterinka-export", and then in the port of Rostov-on-don, where the anthracite is loaded onto the Mega ship and transfer to the port Mersin (Turkey).
In addition, the source provided the results of the analysis of qualitative characteristics of coal, which was held in the port of Rostov before loading onto the ship, confirming the fact of export of the Ukrainian coal, because the sulfur content in it is 2%, which corresponds to the level of sulfur in anthracite of Ukrainian origin and at the same time exceeds the maximum level (1.5%) of his detention in Russian coal.
We will remind, earlier the acting General Director of "DTEK Energo" Dmitry Sakharuk said, because of an overflow of the market of hard coal in Russia militants want to deliver coal from the occupied Donbass in Spain and Turkey. According to the estimates of Sakharuk, for this coal, given its illegal origin can be discounted up to 30-50% of the cost.
Comments
comments