Naughty Biden and toothless Hollywood star. Positive news of the week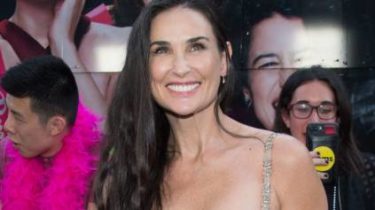 At the end of the week TSN.ia collected the news in recent days.
Last 7 days nick laughed at a humorous photo of demi Moore without a front tooth and wondered at the incredible tornado in Hawaii. In addition, users this week saw the longest pizza in the world and fight a kangaroo and shepherd.
NAUGHTY BIDEN
Former us Vice-President Joe Biden reminded the users of social networking touching video, which gently kisses my cheek, a University student Morgan in Baltimore, USA.
FIGHT A KANGAROO WITH A DOG
A resident of the Australian state of New South Wales Anthony Hartley took video of the scuffle the German shepherd and large kangaroos. He noticed the fighting animals when passing by car. Beasts fought for about 20 minutes.
TOOTHLESS DEMI MOORE
Hollywood actress demi Moore stunned fans candid self. Thus, recently the celebrity was the guest of the show Jimmy Pellona, with whom he shared a very personal photo.
In the photo demi – without a front tooth. According to the actress, she's lost her two teeth, but in the picture she is shown without one. The actress laughed at himself along with the lead.
INCREDIBLE PHOTO OF A TORNADO
Hawaii hot lava which poured from the volcano, Kilauea forms a fantastic pair of vortices in the Pacific ocean. In the photo – the meeting of fire and water, which was fixed by the photographer Bruce Omori.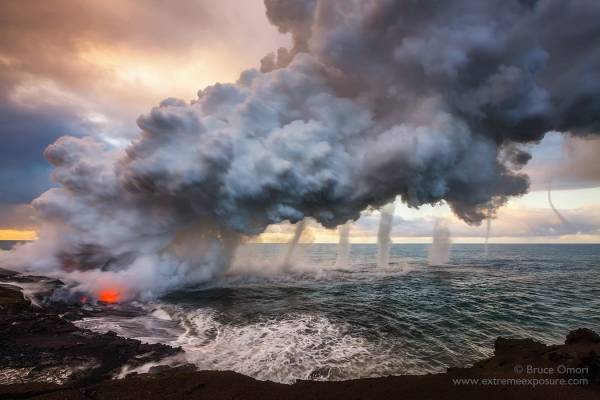 Bruce Omori
THE LONGEST PIZZA IN THE WORLD
In the Californian city of Fontana has established an official record, there they made the longest pizza in the world. Americans headed FESH Aswad, the founder of pizza ovens "Pizza Ovens" failed to bake pizza with a length of two kilometers in 8 hours.
THE MAN WHO WITHOUT INSURANCE CLIMBED UP THE SKYSCRAPER
French extreme, spider-man Alain Robert climbed the tallest hotel of Barcelona.
As the real hero of the film, he climbed up without a safety rope, clinging to the building with his bare hands. And in the end defeated 29 floors.
Videofantasy extreme climbed to the highest hotel Barcelona without insurance
TSN. Wounds
June 13, 09:21
Facebook

VKontakte

Google+

Twitter
THE OLDEST PLANET IN THE SOLAR SYSTEM
American scientists have found that the rocky core of Jupiter was formed less than a million years after the beginning of the Solar system. For 2-3 million years – the planet is 50 times more modern, the mass of the Earth. First, scientists created a computer model of the birth of Jupiter. Thus, scientists have found the oldest planet of the Solar system.
Comments
comments